Agency for reviews
on Amazon
No. We do not run product tester groups, nor do we recommend the purchase of
reviews. Sounds disillusioning?
You can still profit: By showing you guideline-compliant, sustainable ways to get your products positive reviews.
Why are customer reviews on Amazon important?
Customer ratings are the most important help for other customers to make a purchase decision. A lack of reviews is often a problem, especially with product launches. Negative customer reviews can also reduce sales.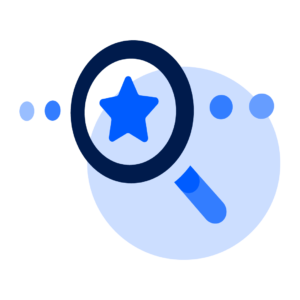 Review-Management
Monitoring reviews manually and on a daily basis is hardly recommended. Fortunately, tools help keep an eye on reviews and, most importantly, identify areas for action. This can help identify your customers' displeasure and resolve issues in a positive way.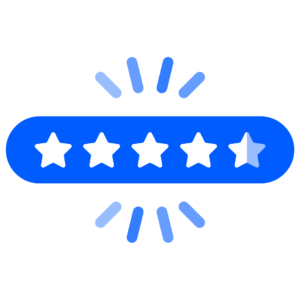 Generate reviews on Amazon
Amazon is aware of the importance of reviews for sales. At the same time, it is crucial that these remain authentic and credible. A majority of Germans are already suspicious with reviews on Amazon. This makes it all the more crucial to generate genuine reviews in a legitimate way.
Interaction with the buyer
Dissatisfied buyers make their voices heard through reviews, for example. More often than satisfied customers. It is therefore important to identify problems at an early stage and to respond. Review management is therefore a core component of our agency services and indispensable for identifying, defusing and avoiding negative customer experiences and merchant reviews in the future.
Selling high quality products
Good products achieve good ratings. Sounds simple, yet it's not a truism: customer reviews and "customer questions & answers" often provide valuable information about which features are important to buyers, what information is missing from the description, and what expectations exist and may not have been met. As your agency, we use this information regularly, because it provides valuable information for optimizing product pages and improving products, ultimately helping to avoid negative reviews.
Buy ratings on Amazon
Incentivizing or even buying reviews in dubious product tester groups is unfortunately still common. In the past, Amazon has triggered shock waves by suspending the accounts of merchants who were suspected of having generated reviews unfairly. It is therefore all the more important to know the terms of service precisely and to avoid the suspicion of unfair reviews.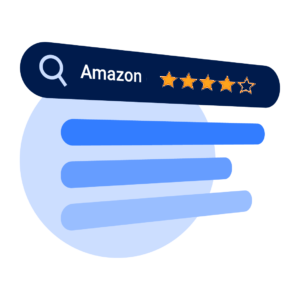 Amazon Vine & Early Reviewer Program
Good prospects for your products: With Amazon Vine or the international Early Reviewer program, we give your products a legitimate tailwind.
Improve your reviews on Amazon
We will be happy to explain which options make sense and are safe for you.