Agency for Retail Media Solutions
You also want to offer advertising opportunities based on first-party data from other marketplaces such as
About You, Allegro, bol.com, Otto, eBay, Kaufland, ManoMano, Media Markt Saturn, Douglas, Wayfair
or Zalando? We are happy to help you! With retail media concepts that increase sales. Worldwide.
PPC advertising on relevant platforms
To position your marketplace business in the best possible way and not leave revenue potential to the competition, sales and advertising on leading e-commerce marketplaces are necessary. Increase your sales by up to 240% by selling – and advertising – on marketplaces beyond Amazon.
PPC advertising possibilities
Whether sponsored products displayed in the search results pages, advertising for your brand and the marketplace's internal brand presence, or display advertising placed both inside and outside the marketplace, the various PPC options with precise control options can – if known how – very efficiently increase sales.
More reach and efficiency: advertising based on usage data from retail media providers
You can also target potential customers with relevant product recommendations outside the marketplaces, because the various retailers collect extensive usage data that can be used for advertising campaigns. This is certainly a good way to address your exact target group.
Users often don't buy higher-priced products immediately and compare options with each other. With retargeting, you can reach these users with your ad during the purchase decision process – even if they have already left the marketplace and are surfing on other websites or apps that cooperate with the retailer.
If users of a marketplace signal purchase intentions in a certain product category, you can use in-market targeting to show them your products in a targeted manner and convince them to make a purchase.
Are your products aimed at customers in certain phases of life? Whether it's a wedding, the first child or starting school – with lifestyle targeting we advertise your products where your target group is!
Marketplaces know where their customers live. With location-based targeting, you can reach people in specific regions or attract attention with language-targeted ads.
Low-priced products are predominantly purchased via mobile devices, while higher-priced products are often purchased via desktop devices. Owners of more expensive devices (e.g., Apple devices) are often willing to spend more money on a product. Retailers combine this information and offer options to better narrow down their own target group. Reach exactly the users you want to reach with technology-based targeting. We are happy to help with our know-how!
Success factors in campaign management
As an agency with many years of experience, we manage your campaigns with a great deal of experience and know-how. Secure this competitive advantage for yourself!
Our proven frequency cap strategies also ensure that your ads are played efficiently and are not shown tediously often to users who are not interested in buying anyway.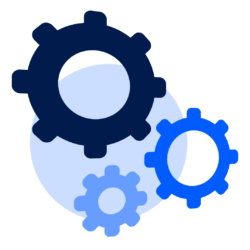 Contact us
More than 87% of all manufacturers and retailers are not yet exploiting the sales potential offered by retail media. Are you one of them? If so, we will be happy to advise you without obligation. Secure a lasting competitive advantage now.