Agency for Amazon
DSP Advertising
You want to use Amazon's DSP to promote your products? Good decision.
Using the Demand Side Platform, you can reach up to 11x more potential buyers than with Sponsored
products alone.
Advertising via Amazon DSP
The Amazon Demand Side Platform (DSP) is Amazon's offer to reach your customers outside the marketplace via display ads (banners). Based on a wide range of targeting and control options, you can increase visibility, conversion rates and market share for your products.
Targeting via Amazon DSP

Some of the most common targeting options and levers for success with Amazon DSP can be found below. For further information feel free to contact us.
Retargeting via Amazon DSP
Over 95% of Amazon users don't buy your product right away. Or still look around at the competition. With retargeting via the DSP, you reach these users during the purchase decision process and thus increase your conversion rates. Usually profitable. Are you already using retargeting?
In-Market
Reach users, from over 400 product categories, who signal purchase intent through their behavior. Now. We use DSP's in-market targeting to turn these users into your customers.
Lifestyle
Lifestyle targeting reaches customers who are likely to be particularly interested in your products at certain stages of their lives. We promote your products where they are relevant. And thus reach your target group.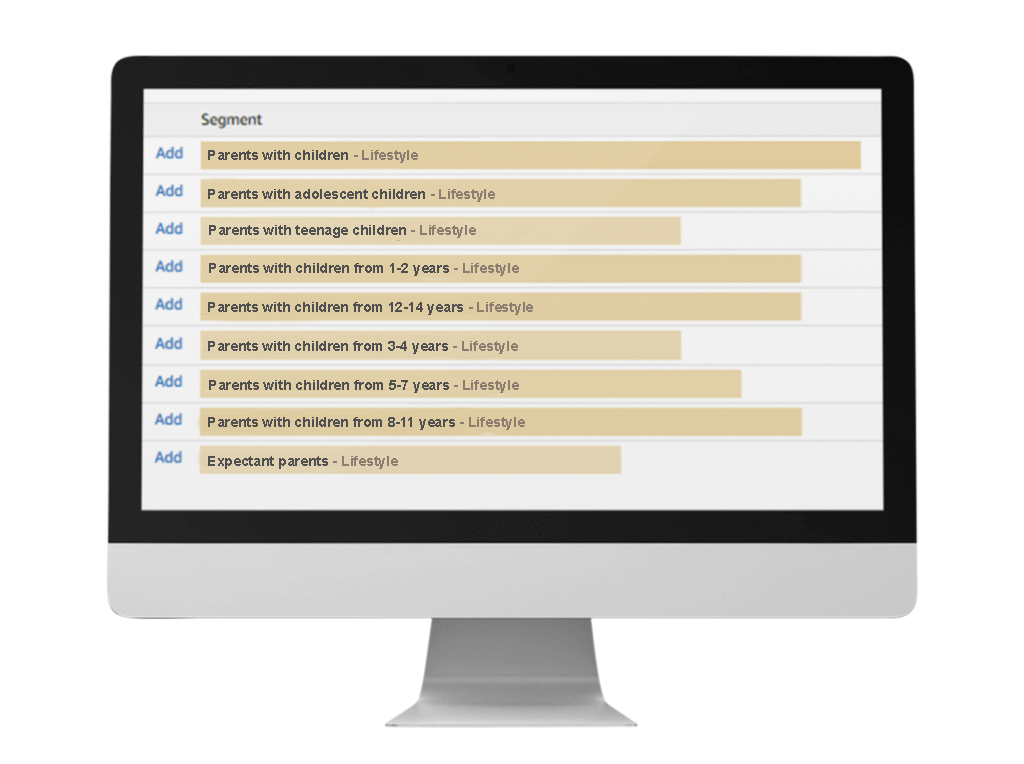 Demography
Criteria such as age and gender were already successfully used to narrow down target groups when advertising was still called advertising. Even today, these customer characteristics can be used to reduce wastage.eiden.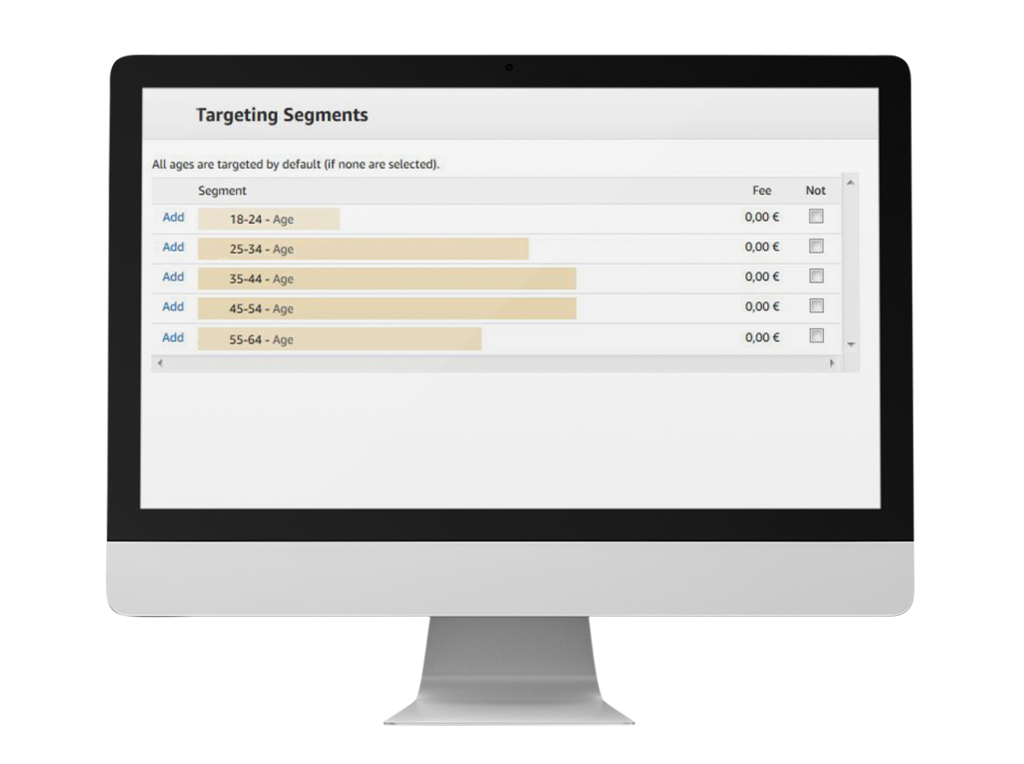 Location
Amazon knows where your customers live. Location-based targeting via the DSP shows your message where it will be understood.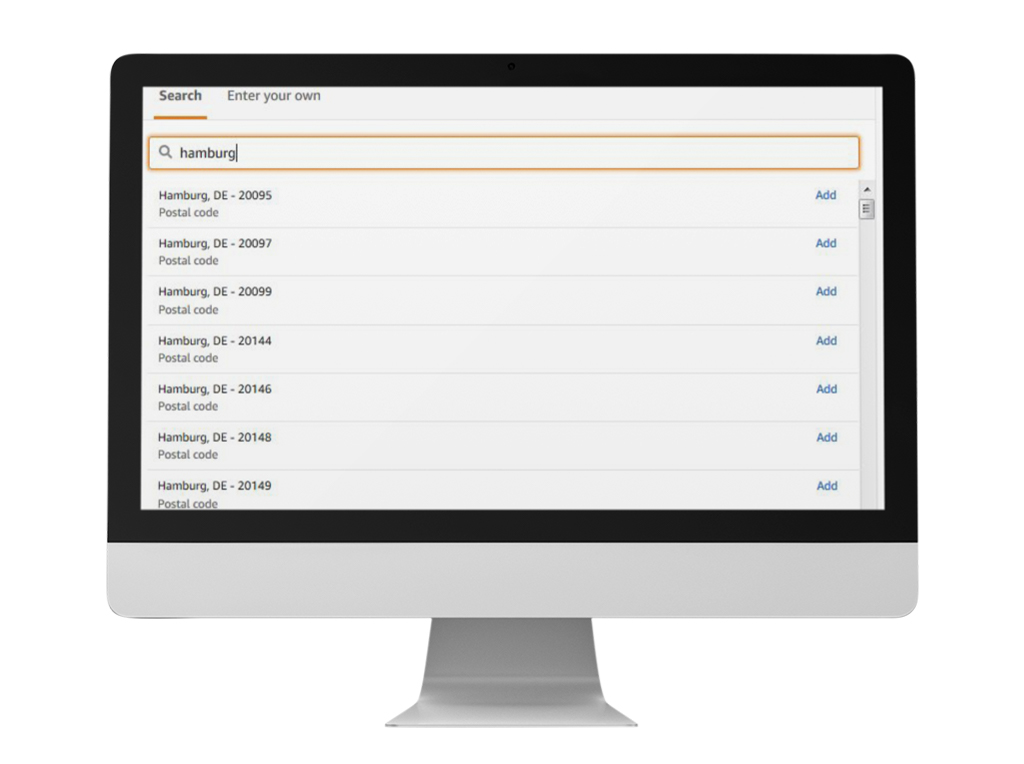 Technology & Domains
In categories with low-priced products, more than half of all Amazon purchases are already made via mobile devices. For long-lasting, high-priced products, on the other hand, the figure is 15-25%. The Amazon DSP with its corresponding targeting options makes it possible to evaluate this and optimize advertising accordingly.
Success factors of the Demand Side Platform
Programmatic advertising has a much longer tradition than Amazon's DSP itself. As an agency with many years of experience, we bring a corresponding amount of knowledge to the management of your DSP campaigns and secure competitive advantages for you.
Inventory selection
Millions of websites are potentially ready to deliver DSP campaigns. Some are not necessarily what you would call "brand safe". And many are not performing well either. primeup is committed to high inventory quality and security and therefore uses its own network of quality marketers affiliated with the OVK. This protects against ad fraud and low-quality environments. And increases your performance.
Viewability
Around half of all display ads on the web are never visible to users. This is also true for Amazon DSP. Did you know that? That makes it all the more important to know this metric, select inventory accordingly, and optimize. Because where there is no visual contact, there is no advertising impact.
Frequency
Who doesn't know the experience: The same advertising always follows you for weeks. This is not only annoying for users, but also inefficient for advertisers. That's why we use sensible, stringent and proven frequency cap strategies in your campaigns. We owe this to the users and our advertising customers.
Contact us!
We will be happy to explain how we can make Amazon DSP work efficiently for you and which targeting concepts are suitable for you.